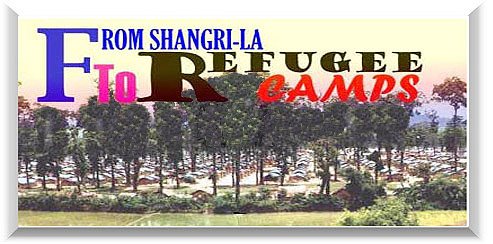 ONE SIXTH OF BHUTAN'S CITIZENS ARE REFUGEES
---
"."
Like all refugees the Bhutanese are longing to see their homes again. One-sixth of the total population of Bhutan has been forced into exile in Nepal and India. Eight years have passed but they are no where near their home. The Bhutanese refugees need your support and solidarity in their struggle to return home.
Humanity demands they are home again soon.
---


Comments, Queries and Support :
ahurabht@wlink.com.np
Association of HUman Rights Activists, Bhutan
Damak-11, Jhapa, Nepal. Telefax: +977-23-80382/+977-1-523680
---
Last Updated : December 28, 2000.